EMMES Realty Services of California LLC ("EMMES") and funds managed by Oaktree Capital Management, L.P. ("Oaktree") Cook up Success with Restaurants at Centerview
Business Wire
October 28, 2021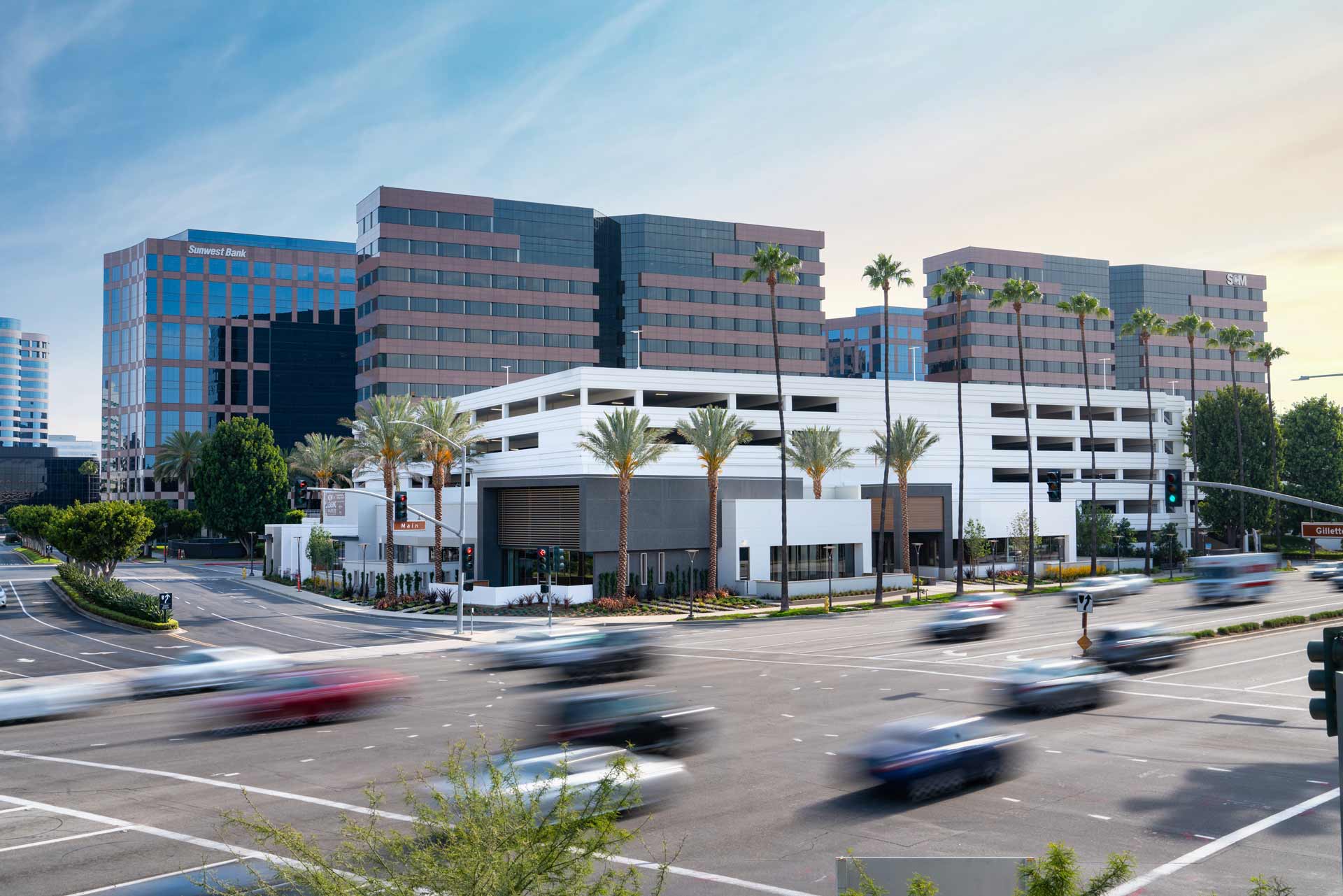 IRVINE, Calif.–(BUSINESS WIRE)–Just as craft breweries have transformed business parks into hopping destinations, restaurant clusters are also now cooking up success amongst traditional office campuses.
"We are ecstatic to be signing our first restaurant lease at Eighteen Main, fifth at Centerview, and partnering with The Goldfinch"
One of them is Eighteen Main, a recently developed restaurant pad situated in Centerview at Irvine Concourse – owned by EMMES and Oaktree. Eighteen Main offers approximately 17,000 square feet of premier restaurant space, providing the opportunity for two-to-four restaurants at the property. The Goldfinch is expected to be the first eatery to make its debut at the premier Irvine dining destination. The Goldfinch, slated to open summer 2022, is being developed by the creators of The 908, a restaurant in Long Beach featuring classic American cookery that has become a favorite among locals. The Goldfinch will include seasonal fare complemented by an exemplary bar offering in an upbeat yet elevated setting.
The Goldfinch is the fifth new restaurant to sign a lease at Centerview since the beginning of the pandemic, joining an impressive roster, including award-winning Porch & Swing, KIT Coffee, SOL Mexican Cocina, and Madeleine Café & Bakery. The Goldfinch complements the thoughtfully curated mix of dining options at Centerview. From white tablecloth, to grab-and-go, to farmer's market options, Centerview is becoming a new restaurant and dining hub.
One of EMMES and Oaktree's goals for Centerview and Eighteen Main is to create a destination for both tenants and the community at large. And there's evidence that the market is there – following the approval of the Irvine Business Complex Vision Plan, thousands of new residential units have been approved and are under construction in the immediate area, creating a unique opportunity for new restaurants to fulfill a growing demand for food options in the Airport Area.
"We are ecstatic to be signing our first restaurant lease at Eighteen Main, fifth at Centerview, and partnering with The Goldfinch," said Justin Nguyen, vice president of asset management for EMMES. "From the onset, we noticed the Goldfinch owners' passion to create a special dining destination in the Airport Area, something different yet inviting, and knew they would be the perfect partners for Eighteen Main. Their extensive knowledge and proven track record in establishing a successful market specific eatery with The 908 was the blueprint to what we are creating at Eighteen Main. We are looking to partner with passionate restauranteurs to create a specialized, meticulously curated, eating destination for both office tenants and Irvine residents."
For The Goldfinch owners – who have partnered with local architect Robinson Hill Architecture, Inc. for the new restaurant – Eighteen Main is the perfect fit.
"We have opened and managed restaurants in Irvine and knew we wanted to get back here. As we began our search in Orange County, we looked at many possibilities. Once we saw the project at Eighteen Main and met the EMMES team, our excitement began to rise," said Todd Miller, partner, The 908 Restaurant. "We keep our outlook about potential restaurants rather simple – if we are not enlivened by a property then we don't do it. Because we were aligned with EMMES and Oaktree's vision for Eighteen Main, the decision to partner with them here was easy. And, while there are already some great dining options at Centerview, we hope to complement and help grow Eighteen Main into a destination of thriving restaurants."
While it will be designed to cater to Irvine's unique community, The Goldfinch, much like its sister restaurant in Long Beach, is expected to be a place for executive power lunches and business dinners while also a hub for locals to gather and dine.
"We will stand on the shoulders of what's been created at The 908. However, The 908 was designed specifically for Long Beach and what we felt was missing in that immediate area," said Ciaran Gough, partner, The 908 Restaurant, who is credited with driving The Goldfinch concept. "The Goldfinch will follow that same principle and its creation is not only with Irvine in mind, but also Eighteen Main/Centerview and the surrounding area. While there are similarities in proven offerings and service levels, we are in development of both food and drink recipes unique to The Goldfinch. The design aesthetic is completely different. What excites us is the opportunity to delineate each concept, so it is original and specific to the local community."
In terms of the new Eighteen Main eatery's name, Gough explained it this way: "We think of restaurants as gathering places and when you look at Goldfinches, not only are they one of the prettiest birds, but they are also highly social, even hanging out with other finches."
Once isolated from many communities, some office parks such as Centerview, have the unique opportunity to become mixed-used campuses, designed to attract top tenants, residents, and visitors. Through its repositioning efforts, EMMES has also made Eighteen Main an attractive alternative to traditional restaurant locations. As more eateries call Eighteen Main home, the surrounding area will continue to benefit from significant residential and hospitality growth.
"Eighteen Main is bringing a combination of uniquely upscale but approachable restaurant concepts to be the 'front door' of the office park," said Terrison Quinn, managing principal at SRS and retail broker for Eighteen Main and Centerview. "This will provide an energized gathering place for replenishment that will also feel local and fun as compared to other office parks that tend to have a more sterile feel. We are thrilled to have The Goldfinch at Eighteen Main, and look forward to more like-minded restaurants moving in."
About The Goldfinch
A restaurant created for the people of Orange County: A classic American cookery, with seasonal fare complemented by an exemplary bar offering in an upbeat yet elevated setting. The Goldfinch is the sister restaurant to The 908 in Long Beach and is the second restaurant for owners Juan Guerra, Ciaran Gough and Todd Miller in Southern California. www.the908restaurant.com
About EMMES
EMMES Realty Services of California LLC is a member of The EMMES Group of Companies. Founded in 1992, with offices in New York and California, The EMMES Group of Companies and its affiliates are engaged in principal real estate investments, capital management and real estate services. For more information, visit www.emmesco.com.
About Oaktree
Oaktree is a leader among global investment managers specializing in alternative investments, with $156 billion in assets under management as of June 30, 2021. The firm emphasizes an opportunistic, value-oriented and risk-controlled approach to investments in credit, private equity, real assets and listed equities. The firm has over 1,000 employees and offices in 19 cities worldwide. For additional information, please visit Oaktree's website at http://www.oaktreecapital.com/.
Contacts
Christine Y. Takara
Director of Customer Experience
EMMES Realty Services of California, LLC
2010 Main Street – Suite 500
Irvine, CA 92614
T: (949) 852-8900 | D: (949) 870-9982 | M: (808) 255-2903
www.emmesco.com